20 Mar 2017 - 21 Mar 2017
3rd Concawe Young Researcher Awards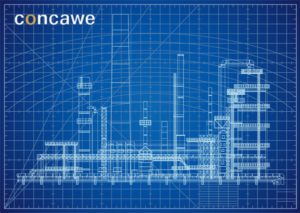 The Concawe Young Professional Awards are held every two years in conjunction with the Concawe Symposium and aim at recognising Young Researchers in the field of Health, Water, Air Quality and Emissions, and Fuel Quality and Emissions for their research and innovation programme in the final year of their academic cycle.
Over the past 50 years, the production and use of refined petroleum products in transport fuels and as a petrochemical feedstock has resulted in growing attention on environmental, health and safety issues.  Whilst oil refined products remain essential to society and the global economy, we must all rise to the challenge of supplying the increasing worlds need for energy whilst reducing man's impact on the environment
Concawe is leading work to acquire pertinent scientific, economic, technical and legal information on environmental, health and safety issues relating to the refining of crude oil and the distribution and use of petroleum products in this work, Concawe has the aim of promoting research and innovation through our bi-annual Young Researchers Competition.
Young researchers and innovative research ideas are vital to for the development of a more sustainable European oil refining industry. We invite students to submit an abstract of their work under the attached categories, using the format provided.
All abstracts will be reviewed by a team of Concawe Member Company experts and judged on four criteria: (1) originality, (2) scientific merit, (3) technical soundness, and (4) quality and clarity.  Winners from each category will be invited to attend the 12th Concawe Symposium in Antwerp, Belgium and present a poster on their research covered in the abstract.
The Concawe Young Researchers Award will provide a unique opportunity for young researchers to gain recognition for their research project, present it to a wide audience of refining industry representatives and related organisations, and benefit from the value of this recognition for their future career. Those submitting winning abstracts in one of six poster categories will be invited to attend the 12th Concawe Symposium and present a poster based on their abstract.
The Concawe Young Researcher Awards will be held on 20-21 March 2017 at the Radisson Blu Astrid, Antwerp.
If you would like to participate please download the registration form and abstract form here and submit your abstract before 31 January 2017.
For more information please contact us at young.researcher@concawe.org.