13th Concawe Symposium
13th Concawe Symposium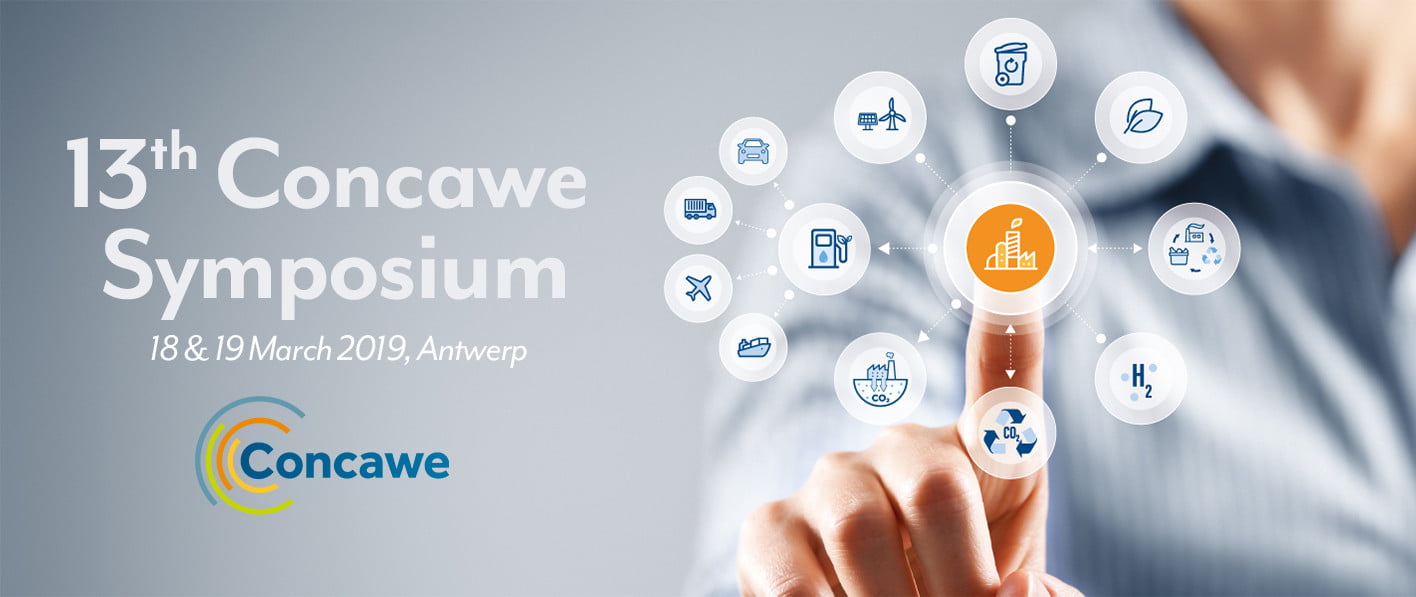 The 13th Concawe Symposium will take place at Radisson Blu Astrid Hotel in Antwerp on the 18 & 19 March 2019.
This 13th bi-annual Concawe Symposium will look at the vision (2050) for the Refining industry and how the transition to low-carbon liquid fuels could be managed in the short- and long-term.
In particular, the Symposium will look at the refinery of the future, potential low-carbon technologies, and the contribution to the circular economy. The Symposium will also help understanding how the industry's vision for low-carbon liquid fuels will impact key areas of interest of Concawe including air quality and water.
The attendance fee for the two-day Symposium, including Gala Dinner is €490 per person (VAT included). The registration will close on Thursday 28 February.
If you would like to register, please click here.
The draft programme is available here.
Should you have any questions, do not hesitate to send us an e-mail at: symposium@concawe.org