Info

SIMPLE REFINERY
A "simple" refinery typically includes crude distiller, catalytic reformer and hydrotreaters. An increasing number of refineries also have an isomerisation unit to enhance the octane rating of light naphthas. Several simple refineries have bitumen manufacturing facilities involving vacuum distillation and possibly bitumen blowing.

Info

COMPLEX REFINERY
Today the structure of the market demand is such that complex refineries are required to supply the desired volumes of clean light products. As a result, the majority of EU refineries are complex. There is, however, a wide range of complexity from a relatively straightforward FCC + Visbreaker configuration to a fully complex site including FCC, hydrocracking, residue conversion and bitumen manufacture.
The majority of refineries worldwide, including the EU, have an FCC. This is often accompanied by an alkylation unit to increase yield and quality of the gasoline pool. In North America where heavy fuel oil markets are limited, most refineries have a coker. This is much less the case in the EU where visbreakers are usually installed.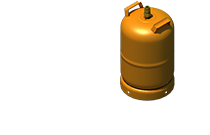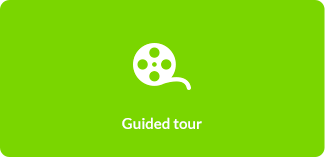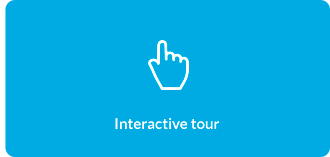 Energy markets worldwide are dominated by hydrocarbons the main source of which, along with natural gas, is crude oil. Whereas the former can be used as such or with minimum treatment, the latter is unsuitable for most practical applications. The purpose of an oil refinery is therefore to turn crude oil into products that are fit for end-use, in the quantities that are required by the market.
 
Over the years, markets have demanded increasingly sophisticated products as well as increasing volumes of lighter fractions, most notably transport fuels, while markets for heavier oils were decreasing. Refineries have had to continuously adapt to these changes, becoming increasingly complex in the process.

Physical separation according to boiling range (distillation) applies primarily to crude oil, although is also used at various stages of the refining process to fractionate the raw products of treating and conversion processes. Distillation towers of all sizes are a ubiquitous sight in a refinery.

Treatment covers a wide range of processes designed to improve the quality of the products.


Conversion involves changing the nature and/or the size of the molecules to increase the yield of certain products.
Blending is the final and crucial step where intermediate streams are used to produce finished products that meet all specifications.

All refinery products are produced simultaneously and, at least over a reasonable period of time, all products must be disposed of. Although refiners have some flexibility to change relative yields by varying operating conditions and using different crude oils, this is limited by a number of practical constraints. A refinery cannot just produce a single product!
All refinery processes require energy. Refineries can in principle be self-sufficient and use a portion of their hydrocarbon intake as fuel. Although all refineries do this to an extent, many refineries import natural gas and/or electricity for either environmental or economic reasons.

Energy represents a large proportion of refinery operating costs as a result of which maximising efficiency has always been a major preoccupation for refiners. This is in great part achieved through heat integration between heat producing and heat absorbing steps, making processes and indeed products highly interdependent.

Refineries are often referred to as "simple" if they do not include conversion processes and "complex" if they do. This is somewhat arbitrary as, in reality, there is a continuum from the very simple to the most complex refinery. As examples we have illustrated a simple and a very complex refinery.
MAIN REFINERY OPERATIONS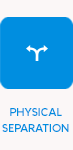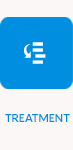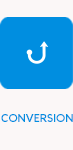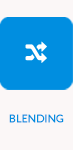 REFINING AT WORK